Awesome Photos From The Do Good Jamaica Festival/Kingston Book Festival
All photos here (click this link).  Select photos below.
Colouring ABC's on the Gleaner Page.  Sounding out vowels – Sezi sings the Alphabet with the kids_+ hounDog Music
Sezi with the kids (L) Terry Wilson (The Gleaner)  presenting Children's Own Treasure Hunt prize (R)
Super Grover, Zoey and Elmo in the Sandals Foundation Tent!
Dr. Anissa Holmes promoting her Crayons Count Dentist Day with Christopher Barnes, MD of The Gleaner (L)  
Deika Morrison, founder of Do Good Jamaica/Crayons Count with "the crayons" (R)
Marvin Hall of Halls of Learning with the kids mesmerized by robotics
Lilly Mae, the red crayons, answers the question of a child (L).  Clifford the Big Red Dog hanging with some kids. (R)
Basic school children colouring the Crayons Count! MY JAMAICA Full Page in The Gleaner!
Activity Page appears every Saturday
Thanks to National Bakery, The Gleaner, Jackmandora and Crayons Count!
Crayons Count on the National trailers and cars! Thank you NATIONAL!!
Our Crayons Count School Tour (more pics coming up).
Danielle Crosskill and Brittany Singh are visiting schools and talking to kids in prep schools and high schools about appreciating what they have and encouraging them to donate their crayon bits for recycling
Pictures of Digicel's Staff Drive!  Staff came out in numbers to support Crayons Count!
Thank you Digicel!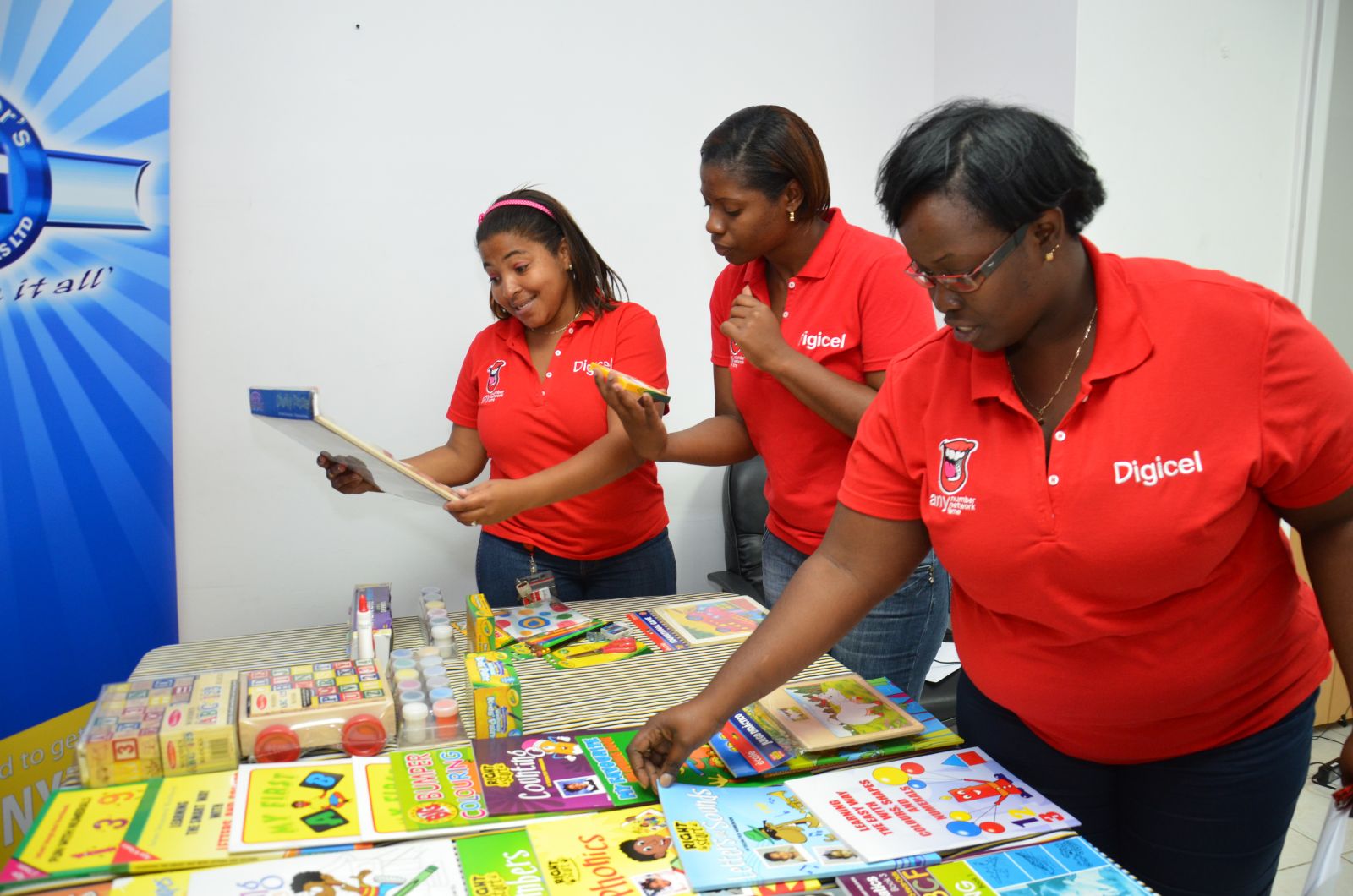 Mailpac's Donation Boxes and Form.  Thank you Mailpac!
The Donation Box for Crayon Bits at The Sandals Office in Montego Bay.  People colouring too!
Thank you Sandals!